Image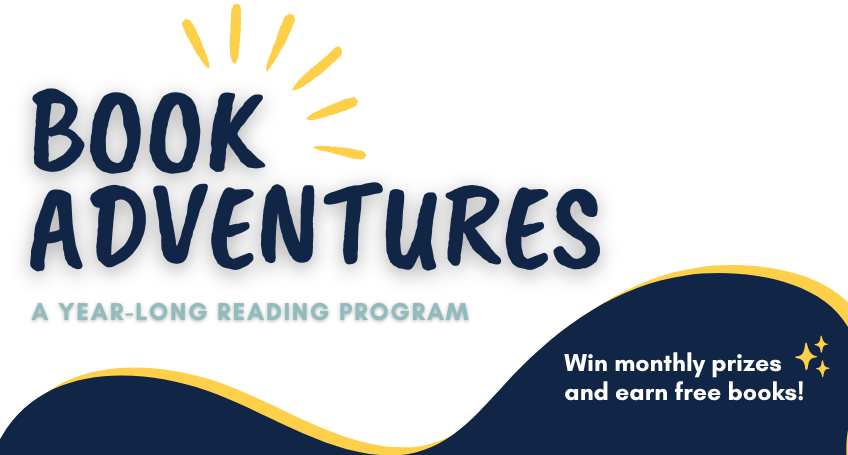 A year-long reading program for adults!
How it works: Read a book that matches this month's theme and be entered into a prize drawing. One entry per person per month.
Two ways to enter:
Online: Click on the month below to fill out the form.
In person: Grab an entry form at the library and return to any branch by the end of the month. 
Rewards: Get a free book by completing 5 months of challenges. Get a 2nd free book by completing 10 months of challenges.
View the prize books: Fiction or Non Fiction. See one you like? Call 715-346-1289 or email us. 
Monthly Challenges:
January: Starting Over - Read a book about beginning something new
February: Blind Date - Go on a "Blind Date with a Book"
March: Her Words - Read a book by a woman author
April: Treat yourself - Read a book about personal growth or learning a new skill
May: Great Outdoors - Read a book about the outdoors
June: All Together - Read a book about community and coming together
July: Another's Journey - Read a book about an immigrant experience
August: Beach Read - Read a book that doesn't bum you out
September: Hi, my name is - Read a biography or memoir
October: Retellings - Read a new version of classic or fairy tale
November: Eat, Drink, Read - Read a book featuring food
December: Family ties - Read a book about family
Questions? Contact us at 715-346-1548 or email us.