Where
Via Zoom or in person at the Plover Library
Reflections Book Club
Join us each month to read and reflect on a great book as a group. Multiple copies of each book will be available at the Check Out Desk at the Plover Branch approximately four weeks prior to each discussion. Meets the 4th Wednesday @ 2 p.m. each month. Zoom From Home, or meet in person at the Plover Library.
No registration necessary. Contact the Plover Library at (715) 341-4007 with any questions.  
E-mail lfuller [at] pocolibrary.org for meeting details and Zoom Code.
This book club for adults selects a monthly shared read from a variety of genres, although historical fiction is a club favorite.
BOOK SELECTIONS
August 23 at 2:00pm- The Firekeeper's Daughter by Angeline Boulley
Image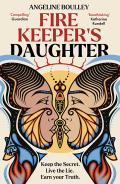 September 27 at 2:00pm- A Woman of no Importance by Sonia Purnell 
October 25 at 2:00pm- Clark and Division by Naomi Hirahara
Image